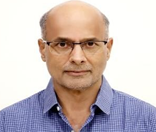 Welcome Message by Chairman CSAB-2021
Dear candidates, it is a matter of pride and privilege for me to congratulate every one of you for your exuberant success in the Joint Entrance Examination (JEE Main) 2021. On becoming eligible to participate in JoSAA-2021 / CSAB 2021, it is my heartiest wish that you may get the Institute of your choice during admission process carried out by JoSAA/CSAB-2021.Ministry of Education (erstwhile MHRD), GoI has entrusted the responsibility to carry out admissions for 31 NITs,IIEST Shibpur, 26 IIITs and 33 GFTIs (NIT+ System) on Malaviya National Institute of Technology Jaipur, which will work as the organizing institute for CSAB-2021 (Central Seat Allocation Board-2021) this year.
Based on the JEE (main) rank, admissions will be made for NIT+ system to the first year of Engineering /Technology and Architecture / Planning Programs through this centralized seat allocation procedure. The mandateof JoSAA/CSAB is to offer the premium technical education opportunities to the maximum number of students andto fill all the available seats in the country's coveted institutions through a fair and transparent process.
Seat allocation process this year would involve six normal rounds, to be conducted by JoSAA-2021 for admission to IITs and NIT+ system, which will be followed by two Special Vacant Seats Filling Rounds, to be conducted by CSAB– 2021, only for NIT+ System. For more details regarding the seat allocation process for NIT+ System through Special Rounds, please visit the CSAB-2021 portal https://csab.nic.in. Due to continued Covid-19 situation in the country, as was done last year, document verification will be done online this year as well.My sincere advice will be to regularly visit JoSAA-2021/CSAB-2021 websites and follow the instructions well within time for your choice filling/locking and responding to verification queries, if any. This will facilitate the process of allotment/admission smooth and trouble free. All efforts have been made to clearly explain the process in business rules. However, if there is any doubt or clarification, please send your queries to csab2021help@mnit.ac.in.
On behalf of the NIT+ system and JoSAA, I once again wish all the eligible candidates and other stakeholders a successful counselling.
Best wishes

Prof. A. P. S. Rathore
Chairman, CSAB-2021 &
Director, MNIT Jaipur, Rajasthan
CENTRAL SEAT ALLOCATION BOARD (CSAB-2021)
MALAVIYA NATIONAL INSTITUTE OF TECHNOLOGY JAIPUR
JAWAHAR LAL NEHRU MARG, JAIPUR, RAJASTHAN-302017,INDIA
Phone: +91-141-2529087, +91-141-2715087,
Fax No.: +91-141-2529029 (O/o the Director),
E-Mail: csab2021help[at]mnit[dot]ac[dot]in